Gone are the days of a soft breeze, light sweaters and colorful leaves, well for now anyways. But don't fret, because there is no reason you should have to freeze over the winter season. It's time for you to slip into your cozy socks, light the fire and make a cup of your favorite hot cocoa. However, to ensure you stay warm all season long, give these winter time essentials a shot.
What goes perfect with cuddling up on a plush and luxurious sofa? The Ibrahim faux fur throw blanketOpens in a new window of course. Its fabric is truly a dream.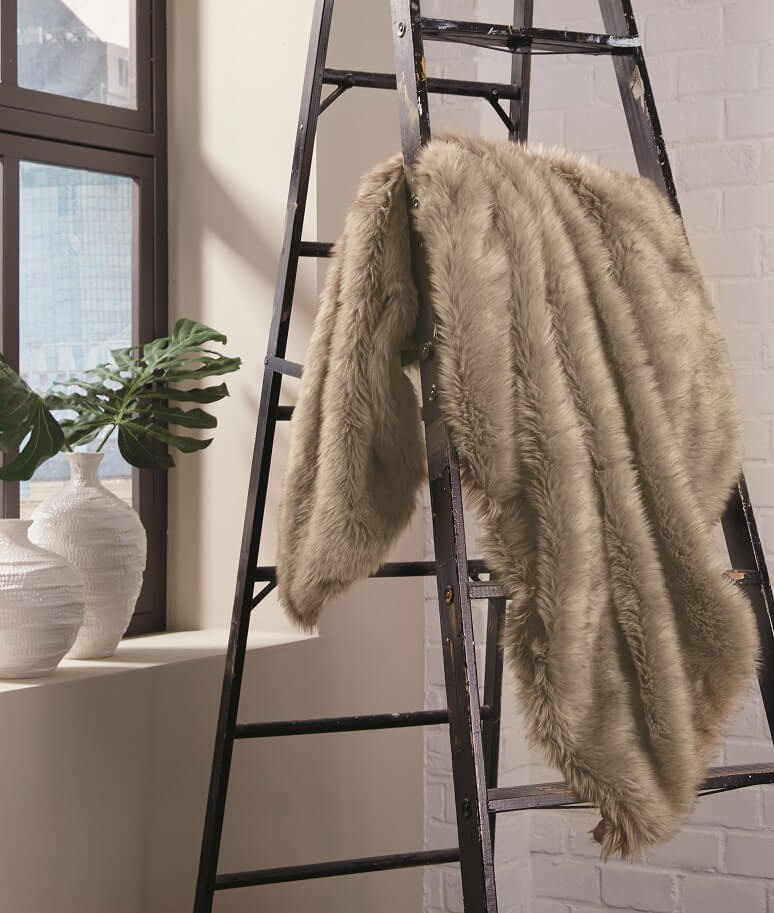 Want the warmth without the hassle? No problem, the ObersonOpens in a new windowreclining sofa is also exceedingly soft to the feel and with the right accent pillows and blankets, we're sure you'll never want to stand again.
Are you all about the warmth of rustic knick-knacks and accents pieces? Good thing we have these primitive decorative trays and baskets. They are the perfect addition to complete an earthy feel in your home.
Share your winter hideaway with us using the hashtag #MyAshleyHome and you could be featured on our Instagram.
Happy winter!