We all know there's no one better than grandma (or mom) when it comes to baking the perfect pie. And now that their secret recipe has been passed down to you, it's your turn to shine. But how do you show off your sweet pie-making skills? An office pie party, of course—and you're going to host it!
Step 1: COMMUNICATION IS KEY
If you're wondering how to begin, start with making a special announcement either in a newsletter or weekly company-wide meeting. If you have the ability to email everyone at once, send out one or two reminders each week with recipe suggestions, pictures, and updates to build the excitement.
Countdown emails:
How to Enter
What to Bring
When and Where
How to Win/Categories to be Judged
Step 2: THE BIG DAY
Send out a final reminder email with specific details about the event: what room it's in and what time to arrive.
Be sure to have your bakers arrive with their goodies 30 minutes ahead of time (and also make sure there are enough utensils for everyone to sample the delicious wares!).
Register and label each pie with a clearly displayed number and print out ballots for your judges.
Make an obvious and easily accessible location for guests to vote—or simply create an online poll through a surveying program.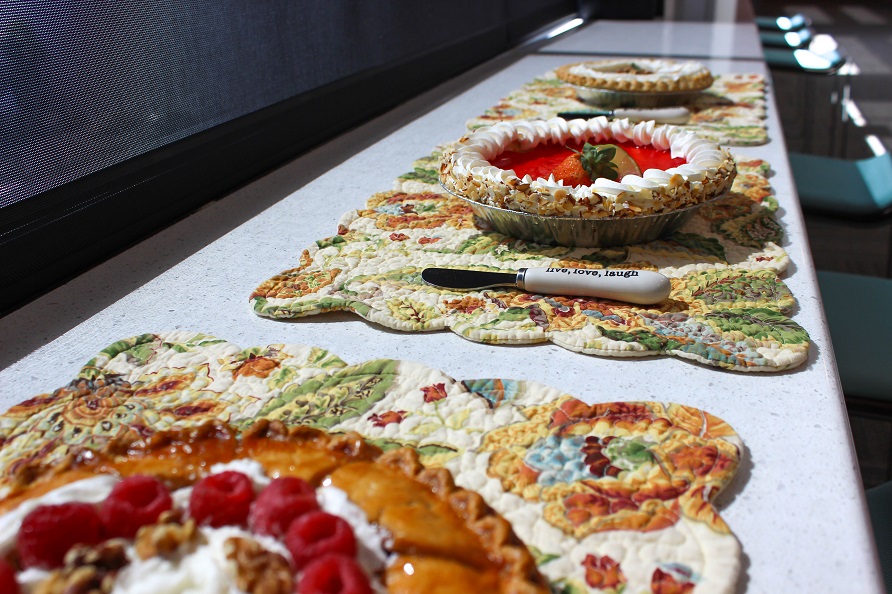 Step 3: AFTER THE EVENT
Don't forget to thank your company for their participation. Then it's time to tally up the votes and announce the winner!
Categories may include:
Taste
Presentation
Creativity
Select an overall winner, and a winner for each category. If possible, have special ribbons made in company colors so the winners can have bragging rights! It will promote a sense of friendly competition for the next Annual Pie Contest and continue the tradition you have started!