It's officially summer: the season of cookouts, sunshine and outdoor gatherings. We decided to partner with Instagrammer and blogger Dani Austin to transform her patio into the ultimate outdoor oasis.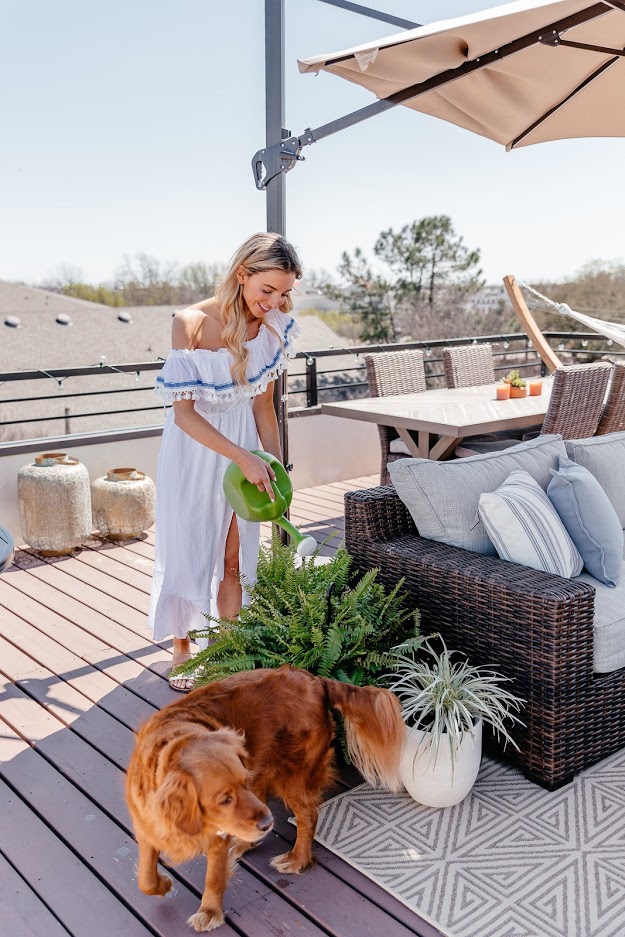 When thinking of what she wanted for her patio, Austin reflected that her, her husband and their dog Hazel love lounging on the patio at the end of the day. She chose products like an outdoor heater to keep herself warm during the cool summer nights and an umbrella to block out the possibly harmful UV rays. Whether watching the sunset or chatting about their day, the couple often spend time on the patio around 7PM. "It's our way to relax and connect together after a long day's work," Austin explained.
As a resident Texan, Austin loves to spend her time outdoors. "I love to run outside," she said. "Give me a good trail and I'm good for hours." Her favorite part about living in Dallas? Being close to family and friends, with her love for Tex-Mex being a close second. "You can catch me at Mi Cocina every Friday night with a margarita in my hand," she said.
A Patio Fit For All Seasons in Texas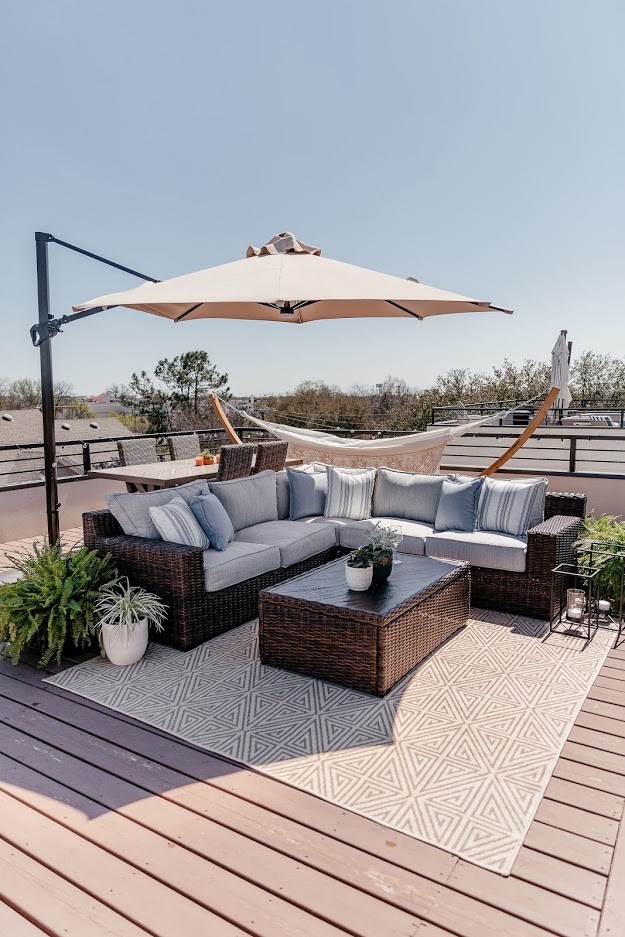 For her patio (pictured above), Austin decided to remain minimal. Although her décor preferences change with current trends and styles, Austin said she always goes back to neutral tones of green and tan. Not only are these pieces fashionable, but functional for the outdoor elements and easy to maintain.
Now that her patio area is ready for visitors, Austin is excited to host parties and emphasized the newly furnished outdoor space as a party essential. Seating is a must for large outdoor gatherings, which is why Austin chose a three-piece set to fit all her guests. "I love hosting people over for movie (or) sport events on our patio," she said. "It's especially important to have enough seating for all your party peeps."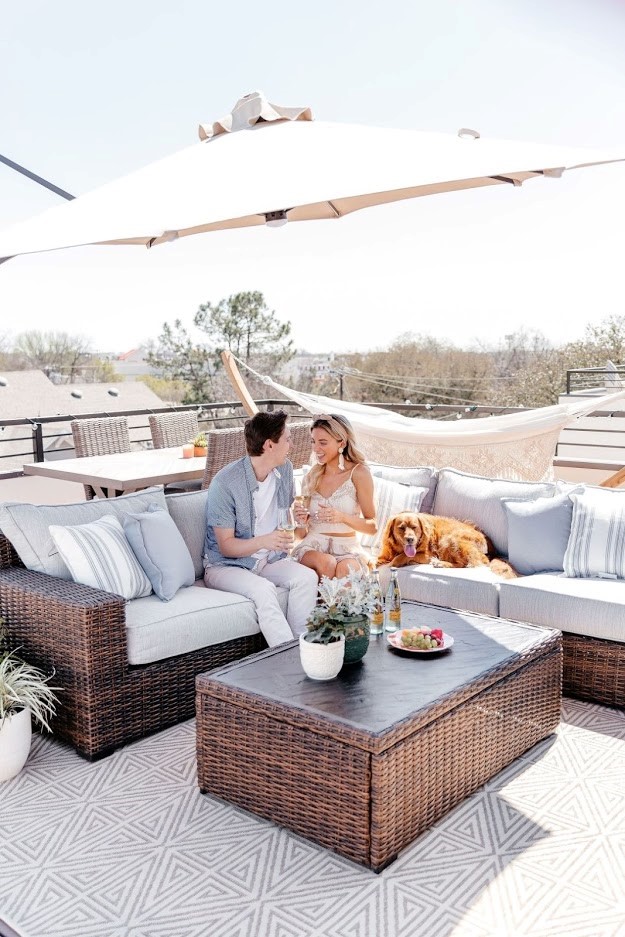 We were so excited to have the opportunity to work with Dani and create an easy-breezy, inviting space for her guests come party time or a relaxing night with her husband. To learn more about our collaboration with her, check out our Instagram. You can also follow Dani Austin on Instagram and her blog.