Hey Wanderer, a blogger duo based in Nashville, brought their own touch to our mane + mason™ farmhouse style assortment. Blog runners and long-time friends Savannah and Casey post insightful content related to their travel adventures, business ventures and lifestyle. We worked with Hey Wanderer to recreate their studio and office space in Savannah's home and are excited to share it with you!
The pair took modern farmhouse in a new direction–adding a bit of bohemian flair to the mix. 
Hey Wanderer's Studio Makeover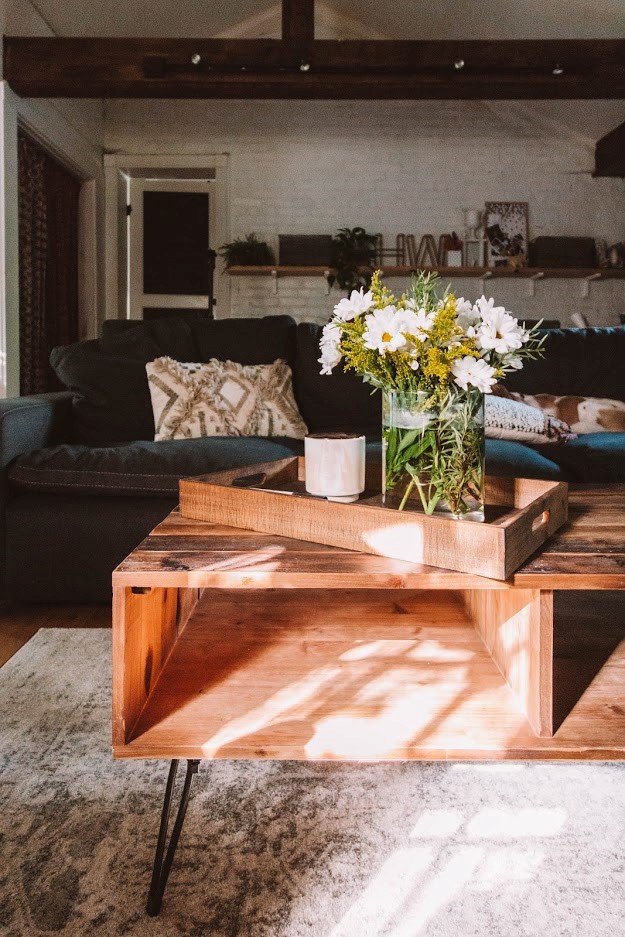 Savannah really wanted a studio space that let her and Casey flow better – they weren't using their desks for work and would end up going anywhere but their designated work space to get things done.
The pieces they chose were telltale farmhouse – including distressed wood, industrial hardware and clean lines ­– which created a casual-cool space with enough seats for friends to visit. We love how the pops of art, lighting and textured pillows brought eclectic touches of bohemian decor to the space without overwhelming it.
Since the room functions as an office and living space, it needed to provide Savannah more than just visual appeal. To
complete their workspace, the duo added identical office chairs that match the color palette and provide comfort during long work days. Accents like the knitted pouf and throw blankets really tie the room together and add a subtle punch of character to the space.
You can shop the products selected by Hey Wanderer on our website. To learn more about the pair and keep up with their day-to-day DIYs, check out their Instagram account or read their post on the new space!