Know someone just a little too obsessed with House Hunters, or Fixer Upper? It can be tricky finding a gift with that certain "je ne sais quoi" for loved ones in-tune with the style radar. Thankfully, finding the perfect present for your fashion-forward friend won't be hard—or break the budget—with our specially curated gift guide.
Trendy Throw Pillows
Any design-savvy individual will tell you it's important to accentuate the essentials. These throw pillowsOpens in a new window do just that, adding the perfect amount of contemporary flair on a sofa or bed. Added bonus: they're just as comfy as they are pretty.
Pouf! The Perfect Present
These delightful decor accents are incredibly popular thanks to their fusion of style and practicality. Use it as a foot rest, casual seat or small tabletop—your friend will love the versatility. This highly-textured pouf really takes the spotlight with its trendy gray hue and cozy appeal.
An Irresistibly Soft Blanket
A person can never have too many throw blankets. This one is perfect for cozying up with a cup of coffee in the mornings, and the soft gray color will satisfy the design enthusiast's need for trendy aesthetic.
A Place to Box-up Style Finds and Mementos
Gift your loved one a jewelry box set with a design that's as unique and special as they are. They'll love the chic collection of boxes to keep their space tidy. If you want to make the act of gift-giving a more sentimental experience, tuck something sweet inside these boxes as an extra surprise. It can be as simple as a heartfelt note. For couples, we love the idea of adding in 52 sweet messages (a favorite memory, inside joke or reason you love them) so they can start off each week with a heart-warming smile.
An Artfully Inspired Accent
Fill it up with beautiful botanicals, or opt to gift it on its own. After all, this vase is truly an artful masterpiece, with a metallic bronze band that captivates any passerby.
Wall Art that Belongs in an Upscale Gallery
Skip the typical framed artwork for a piece with architectural interest—because who wants to be ordinary? This piece of sculptural wall art is guaranteed to be a major conversation pieceOpens in a new window in any home.
Versatile Storage
A cluttered home is rarely a stylish one. This light basket set provides a practical purpose, all while tying together a room's look. Talk about a win-win.
Some Mid-Century Modern Flair
Mid-century modern is all the rage right now—and what's not to love? This chairOpens in a new window stays on-trend with smooth, canted legs and cream-colored upholstery. The look is expensive, but at a price point you'll be able to smile about.
Pretty Pendant Jewelry—for the Home
Most would wish for a pretty pendant necklace, or earrings, but the design enthusiast will appreciate a pendant light fixtureOpens in a new windowe so much more instead. This one stands out with a Morrocan-inspired lattice design filled with dangling, natural sea shells.
A Plush, Moroccan-Inspired Rug
Most design enthusiasts understand the struggle of curating a room that avoids being too perfectly matched, while still remaining cohesive. Well-designed spaces have a natural, effortless aura to them—so gift your loved one the finishing touch that strikes the perfect balance between posh and casually "undone".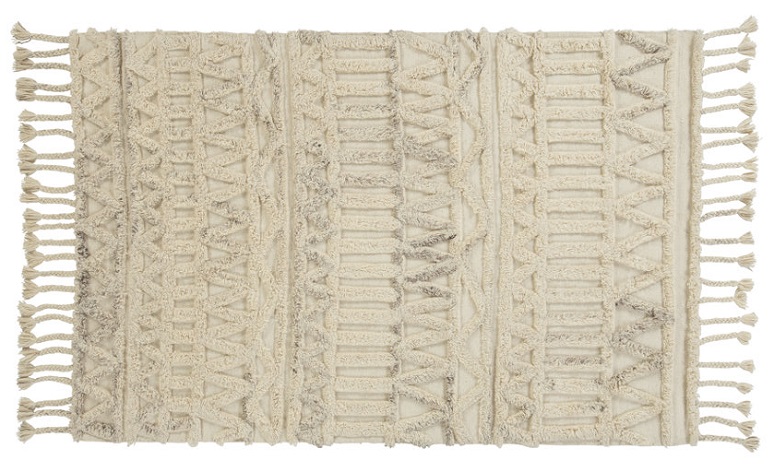 The Major Essential
Equal parts style and comfort—what a steal. The slim, wood finished legs make all the difference, giving this contemporary sofa a hint of mid-century modern style. Complete with two decorative throw pillows, it's perfect for the design enthusiast who loves hosting intimate parties, or for the closet couch potato that holds style to high standards.
Cool, Canted Design
This season, you'll find splashes of mid-century modern style everywhereOpens in a new window—a must-have for the design enthusiast. The great thing about this trend is that it's a classic look that won't become outdated any time soon. This coffee tableOpens in a new window provides the perfect amount of mid-century inspiration and minimalist flair, making it a guaranteed hit.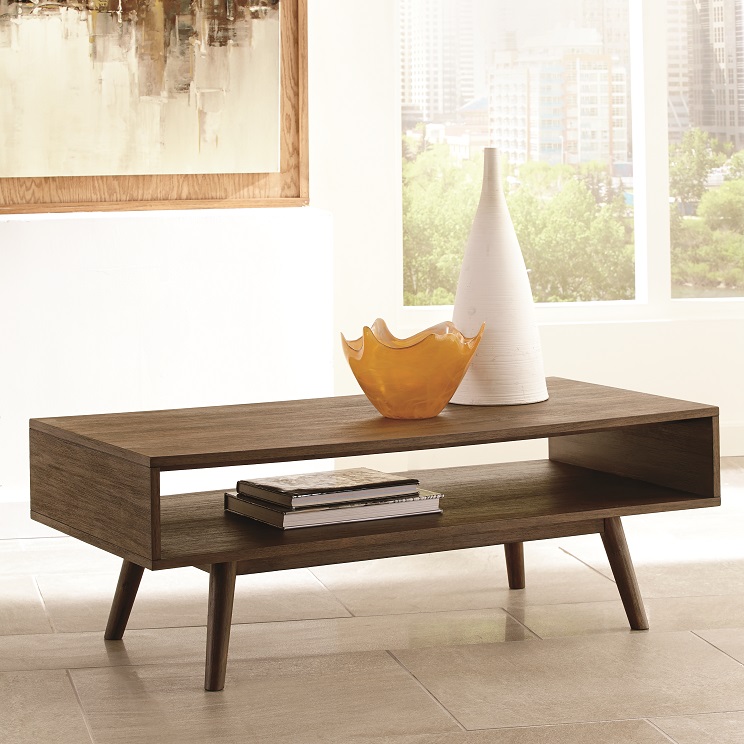 With so many inspirational ideas to choose from, you can't possibly go wrong with gift giving this year.
There's a gift for everyone at Ashley HomeStore, make sure you check out all of our guides below:
Gift Guide for the NewlywedsOpens in a new window
Gift Guide for the Whole FamilyOpens in a new window
Gift Guide for the College StudentOpens in a new window
Gift Guide for the Trend SetterOpens in a new window