In a pinch for getting a last-minute spooktacular Halloween costume together? Don't be scared…just try one of these eight do-it-yourself costumes, ranging from scary-easy to just plain easy. These costumes are just perfect for your little ghouls and boys!

1. Ghost: Take a white sheet and cut holes for your eyes and mouth. Spookify the hem using craft scissors to cut a ragged edge (shortening the sheet to a safe length.) Slip over your head. Accessorize with a chain and plenty of howls.
2. Cat: Wear all black or all gray, but be sure to include reflective strips if you are going to be out trick-or-treating. Apply cat makeup in whatever colors you like. Use gentle, fine strokes to create a furry look. Draw ears on each side of forehead and be sure to include whiskers and a little pink nose. Meow.

3. Vampire: Thirsty for a scare? Dress up in your regular clothes or wear black and red. Apply white makeup and use red makeup to show blood dripping from mouth. Add in vampire teeth for the perfect finishing touch.
4. Bat: Dress in all black (adding reflective strips if you'll be outside.) Cut bat wings from a black umbrella and attach them from your cuffs to your back. Cut ears out of black construction paper and attach to hair with bobby pins. Apply black makeup.

5. Deranged Doctor: Check thrift shops for scrubs or lab coats. If you do not have time to shop, wear an oversized white, green or blue shirt and loose cotton PJ bottoms. Make it scary by applying fake blood. Smear it around your lab coat. Accessorize with a toy doctor kit.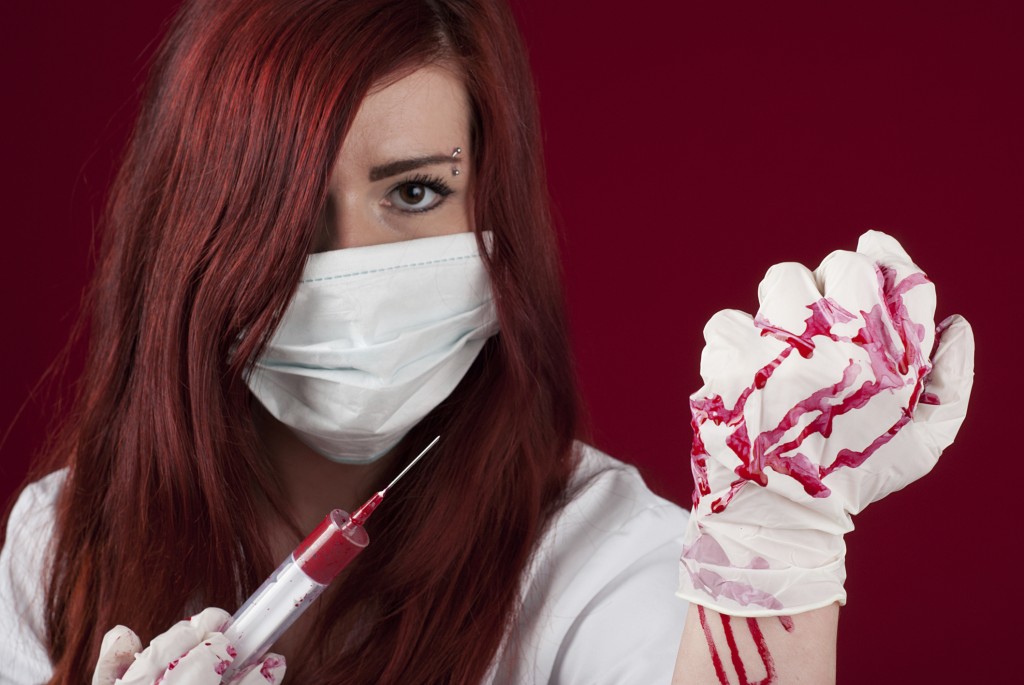 6. Minions: Wear overalls and a yellow shirt. Create and attach the Minion G symbol. Get canning jar rings and attach them to protective goggles or glasses. Accessorize with items that coordinate with the Minion you want to be. Get to work!
7. Zombies: Wear torn clothes. Apply black makeup around eyes, lips and jawline. Use gray makeup on face and neck. To show bones, use white acrylic paint on black canvas. Cut a vertical slit in jeans from knee to ankle. Place the painted canvas inside the jeans and line it up behind the slit. Use black thread to sew on. Rip, tear and distress the slit to expose more bone. To create the ribcage, draw bones on a T-shirt and wear it under your open shirt.
8. Day of the Dead: These costumes often depict brides and grooms, but feel free to expand on the idea and wear a skeleton T-shirt instead. Add a dash of color with a sash, accent piece or flowers pinned to your outfit or in your hair. Men can accessorize with paper flower boutonnieres, bow ties, top hats and cummerbunds. Wear a sugar skull mask or apply skull makeup. Get creative with your makeup, there are lots of how-to videos on YouTube to help get you started. Apply black makeup around eyes, then use white makeup for the rest of your face. Decorate using different colors for fanciful shapes like hearts and lacy designs. A colorful decorated skull or a bouquet of paper flowers to carry are nice touches.
Have a bootifully wicked day!